Akhil Mathew
---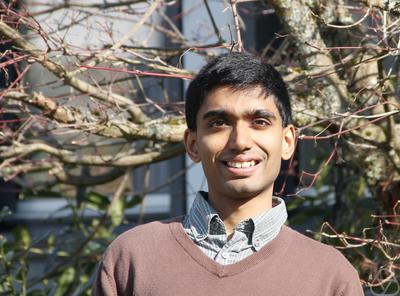 Postal address: Department of Mathematics, University of Chicago, 5734 S. University Ave., Chicago, IL 60637-1514 Email address: amathew (at) math (dot) uchicago (dot) edu Office: 326 Eckhart Hall
---
Teaching: This fall quarter, I am teaching a topics course on perfectoid spaces. Here is the course webpage.
About me: I am a Clay Research Fellow at the University of Chicago. For fall 2018 I am also a visiting assistant professor here, and in spring 2019 I will be based at MSRI. My research is primarily in algebraic topology and its interactions with algebraic geometry and algebraic K-theory.
I completed my PhD in mathematics in May 2017 at Harvard University, where my advisor was Jacob Lurie. From May-August 2015 and October-November 2016, I was a guest at the Hausdorff Institute of Mathematics in Bonn. For the 2014-2015 academic year, I was a graduate student at the University of California at Berkeley.
Here is my CV.
---
Papers and preprints
Talks
Other materials
---