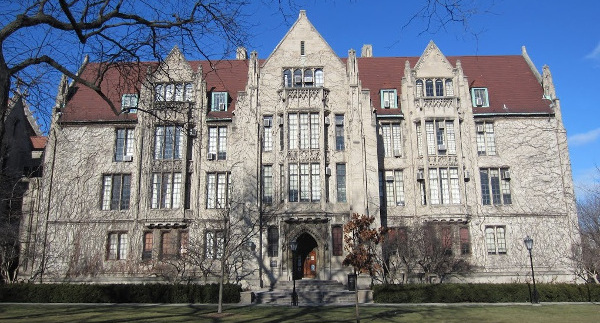 Featured Events
Geometric Data Analysis Conference, May 20-23, 2019, in the Stevanovich Center for Financial Mathematics, Room 112

This conference brings together experts from around the world in the combination of geometrical or topological methods with probabilistic and statistical ones for the study of data. Different ideas have been found valuable in the handling of different kinds of data, and we hope to promote discussions of what works and what fails, and when and why.

Toti Daskalopoulos (Columbia University) to give colloquium at 3:00pm on Wednesday, April 17, 2019 in Eckhart 206

The 2019 Namboodiri Lectures in geometry and topology will be given by Vladimir Markovic of the California Institute of Technology: Surface groups in hyperbolic geometry and Teichmueller theory

Lecture 1 (Friday, April 12, Ryerson 251, 4:00-5:00pm) The Surface Subgroup Problem
Lecture 2 (Monday, April 15, Ryerson 251, 4:00-5:00pm) Rigidity and geometry of Harmonic Maps
. Lecture 3 (Tuesday, April 16, Eckhart 206, 4:00-5:00pm) Teichmueller flow and complex geometry of Moduli Spaces.
News and Announcements